10 tips to succeed at work (Listicle)
You spend 80% of your waking hours at work, so try and make them pleasant. Here are some work tips or mantras that have worked for me.
1. Tune in to your boss's wavelength.
Otherwise, they'll want things a certain way and if you stick to your gun, you'll be at an impasse. Wants PPTs of no more than 20 slides, with 3 points on each slide? Do that.
2. Follow up.
It's easy to think that once you've shot a mail or asked a colleague to do a task, your job is over. It isn't until the task is done. Ask when you should check with them again, or follow up after a couple of days. Set a reminder on your Google Calendar to help you do that.
3. Be organized.
Otherwise, you'll perpetually be downloading attachments from Gmail. Create folders and put things in them, or your desktop will look like a warzone. At least, sweep your work debris in folders!
4. Be proactive.
Your boss is looking for someone to lighten their workload, not add to it. Don't make them chase you. If you have a problem, go to them with a solution in mind as well. That way, there's less cognitive load on them. They only have to evaluate your solution and give you a nod.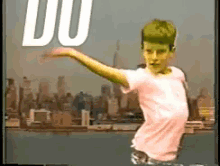 5. Stick to your core competency.
There's enough competition out there. Rather than trying to make a mark in an area which you're not so good at, stick to what you know you can do amazingly well.
6. Maintain a record of your work.
Come appraisal time, you won't be scrambling in your Sent Mail folder to see what you've done over the year. Keep a spreadsheet that you update weekly, to have what you've achieved at your fingertips.
7. Pick a boss who knows what he's doing.
With Glass Door, it's easy to evaluate company culture now. A company with no clear revenue model might expect you to do too much.
8. Avoid silos.
Talk to people in other departments to know what product enhancements are in the offing, upcoming events, customer feedback.
9. Keep an eye on trends.
That will help you add a fresh perspective to your work. Tapping in a trend can help you get more visibility online. Follow thought leaders in your field on Twitter. Don't just retweet articles, mention what you liked about them. This will help you build your personal brand.
10. Don't job hop.
You lose the equity you've built. Think long term. Try and identify how you can make your work challenging, if you're getting bored. Think of what the next quarter has in store.
Got any work tips you swear by? I'd love to hear them! More on work here.
I want to take my Alexa rank to the next level with My Friend Alexa.