4 questions for you to turbocharge your career
What's your life's purpose? This slideshow by New York Times author, Millie Tran, has some great thought starters. I also liked the Netflix company culture lowdown. Both of them have useful advice on career planning, one from a personal perspective and the other from an organizational one.
Are you working with smart people?
The Netflix document speaks about how they look for all star players, much like when a football team is created. Millie's slides echo this, stressing on how we should strive to work with smart people.
That's when we grow most. Looking back on my career, I realize I've learnt more when my bosses and peers have been smart.
Are you building your skills?
We should focus on building skills, rather than getting bogged down in designations and salaries, says Millie. That's cultivating an entrepreneurial bent of mind, specially useful in today's freelance economy.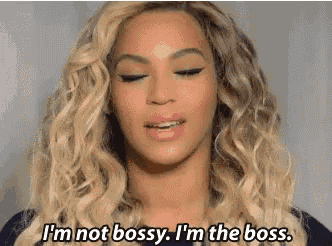 Your company should make it easy for you to enhance your skills. Netflix's Culture Code speaks of good process and bad process. Good process helps you work more efficiently. Bad process like bureaucracy slows you down.
Have you challenged yourself in the last 6 months?
Millie wants you to challenge yourself, so you should look back over the last six months to see whether that's been happening in your job. This self appraisal also comes in handy when your company reviews your performance.
Netflix evaluates people based on how good they are at their current position, whether there is a position a step above where they can fit in, and whether they fit in company culture.
Does your company fit your personality?
Another great quote I came across was 'Talent is personality in the right place.' I agree wholeheartedly. Only then can we fly.
Be true to yourself. Find a workplace which appreciates you or create one. Take a step at first, not a leap- perhaps working for yourself on weekends and seeing how that goes.
It was interesting to see the commonalities between the Netflix piece and the New York Times one. Thinking about my career so far, I realized how true these articles were. How about you? Do you agree with these authors' views? Meanwhile, here are 10 tips to succeed at work.
I am taking part in The Write Tribe Problogger October 2017 Blogging Challenge. #writebravely #writetribeproblogger